Posted on
By Daniel Hanson
Posted in 1/4" Seams, Continental, Horizon, HP foot, Janome, M7, MC9450QCP, piecing, Precision, quarter inch, quilt, quilt piecing, quilting, Seaming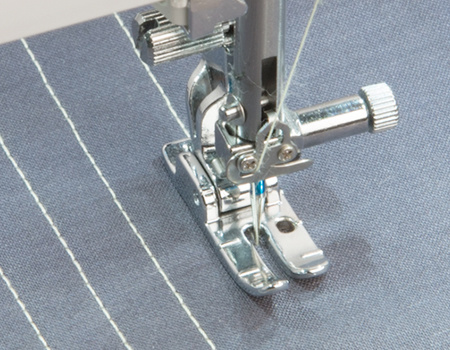 Make accurate stitches and perfect starts on fabric easier. The HP Needle Plate and Foot is great for curves and precise topstitching.
With this specially designed industrial gauge foot and plate, you are in control. Imagine never eating material again, no matter how close you stitch to the raw edge. Imagine sewing curves where the fabric basically folds itself into place…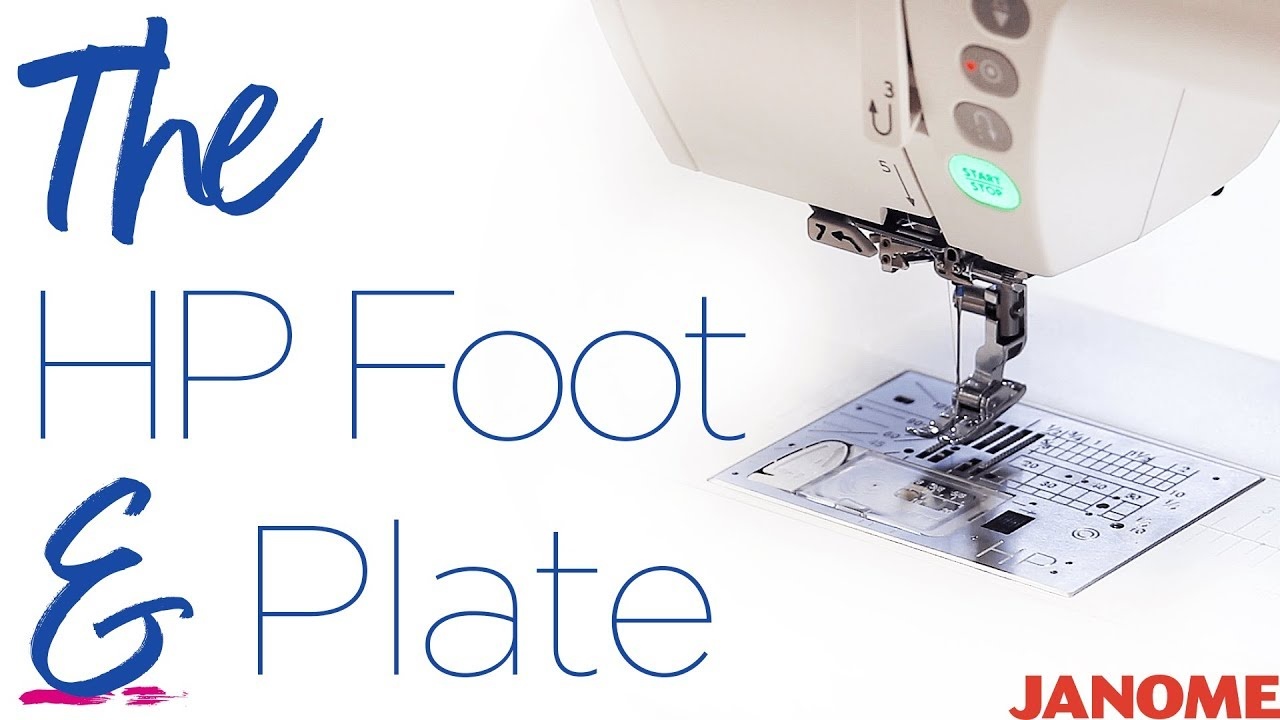 With the HP (High Precision) foot set, you will experience precision formerly only known to dedicated industrial straight stitch machines. This foot is designed to sew at a precise point where the needle and hook connect, giving your straight stitch the most natural, relaxed look while maintaining a tight seam.
Perfect Precision Is All About Tension.
Most machines are designed to stitch in middle or right needle position when seaming, especially 1/4" seams. When your machine is stitching on the edge of fabric and begins eating it, this is not because the needle has pushed the fabric into the needle hole, it's actually the thread that pulls it in.
Let's visualize this. Look at your sewing machine's needle plate and notice the distance from left to right. If you double the left to right distance, that is the amount of extra thread pulled into the hook race when stitching in right needle position. That requires a lot of extra tension to maintain tight knots. The extra tension is what pulls your fabric into the needle hole.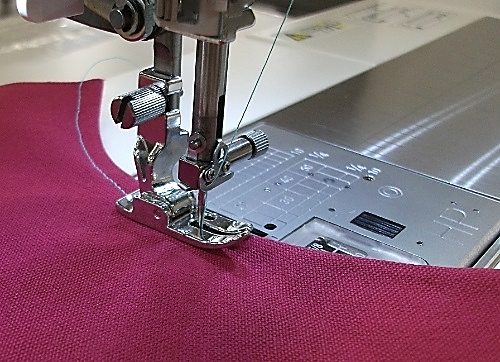 The HP foot is positioned in the left needle position. In left needle position, no extra thread is pulled into the hook race and no extra tension is required for a perfect stitch.
No More Puckering
Increased tension is also the biggest cause of puckered material. When a sewing machine is stitching in left needle position it needs less tension, which reduces fabric pull resulting in less puckering on thin material.
Perfect 1/4" Seams Every Time
The other big benefit of the HP foot is that the edge of the foot is a perfect guide for your scant 1/4" seam allowance. Simply line up your material with the edge of the foot and you'll have perfect seams! For a full 1/4" you simply run the material just past the edge of the foot.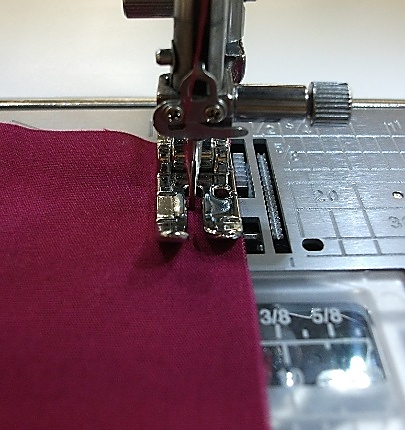 When you put all these benefits together, you get a perfect system for seaming on thin fabrics without the need to ever use leaders, extra guides, stabilizers for your material, or a host of other tricks!
Think about accurate stitches and perfect curves when selecting your next sewing machine. And, if you quilt, the HP foot and needle plate set will save you hours of frustration and improve the beauty of your quilting projects.
Watch in December for our next Tip of the Needle recommendation!
-Daniel Hanson
A-Best Sew & Vac
Customer Solutions Specialist